This is the technology page
Simple, Secure & Seamless
Mediguru delivers the right Tele-health platform
for your practice.
Secure Video Conferencing
MediGuru platform's goal is to provide an in-person-visit like experience to the patient, physician and care providers, and enhance it further with the help of digital technology. It has the best of breed modules that can be quickly customized to fit your telehealth practice vision. Combine that with advanced technology and best practices from the telehealth industry, to result in award winning care outcomes and patient experience for your practice.
Care Dashboard
Do you need to create location-based workflows or specialty-based clinical workflows? With MediGuru, it is quick and easy to customize workflows to meet your practice's needs. The Care Dashboard provides a wholistic view for managing your virtual visits. It's an event-driven real-time solution that provides the status of virtual appointments, and tools to engage patients from any care-team location.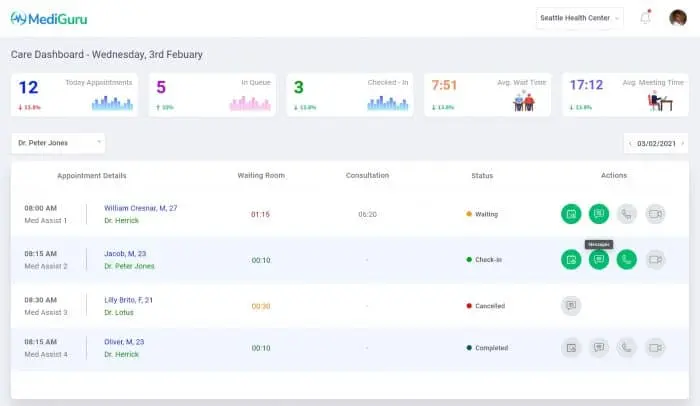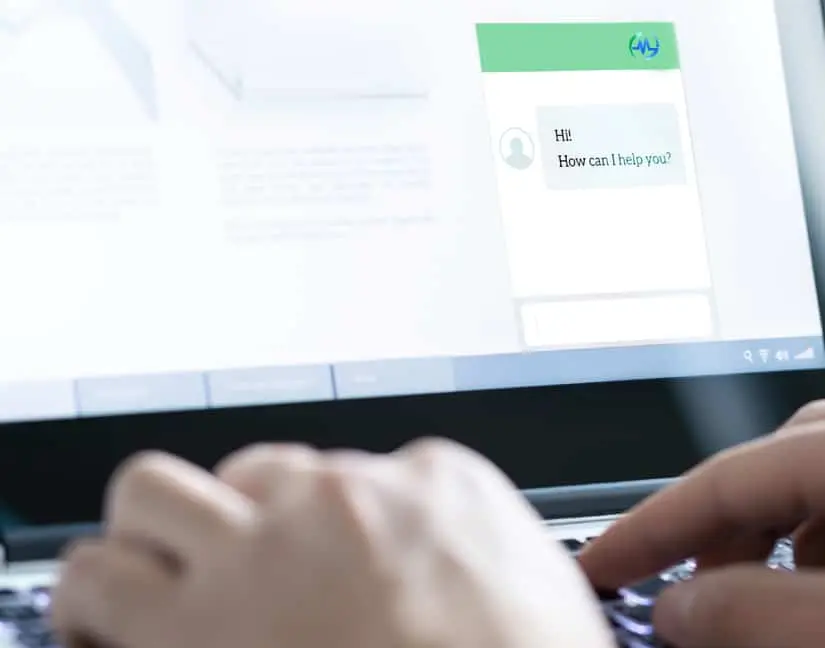 AI Driven Clinical Workflows
Patients have a waiting room where they can check their device for compatibility. They have access to an AI powered chat bot, that can triage and obtain patient history (social and family) to be passed on to the care team, similar to intake forms. The platform uses Medical AI to assist the provider with charting. Notes are seamlessly integrated with backend EHR systems.
The high-fidelity video conferencing platform is powered by Dolby. It provides the best audio and video quality even in low-bandwidth conditions, particularly helpful for rural patients. It is configurable to include multiple authorized participants, and if needed the conversations can be recorded, and transcribed by person. Spanish translations are also available.
Security and Compliance
The telehealth platform can work independently or keep your existing EHR as the system of record. The care team will be oblivious to how they all work together. Seamless integration is a cornerstone value for the MediGuru platform. And it is an end-to-end HIPAA compliant solution. All necessary security measures are taken to keep PHI data safe, both during motion and at rest.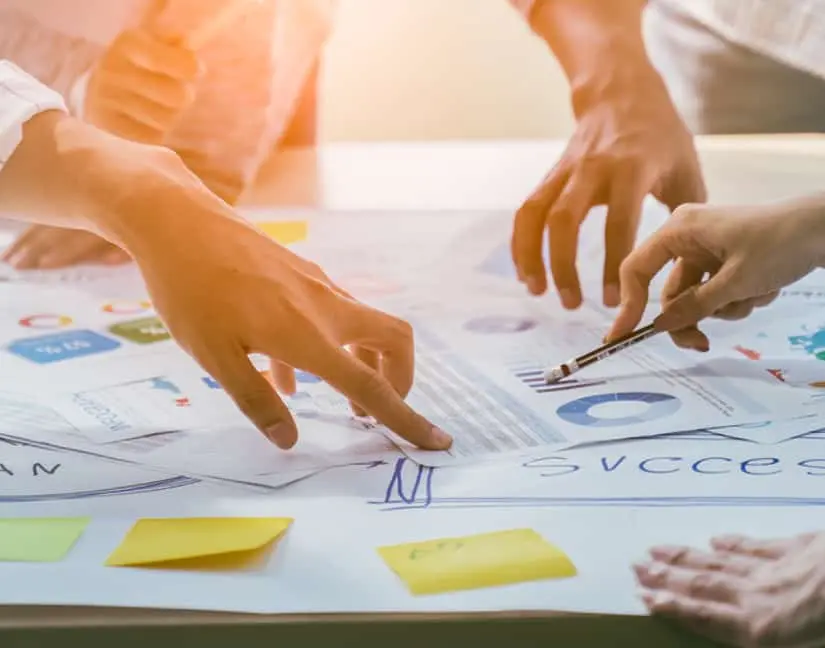 FAQs
We take security and privacy very seriously, we are built on the Azure Cloud which is HIPAA compliant, also all of our software has been developed keeping in mind security and compliance, so rest assured your security and privacy is assured.
Our Tele-Health practice is versatile enough to be used for the following healthcare applications, including standard clinical care, counseling or therapy, it can be used for consultations, follow-up visits, triage, diagnosis or assessments.
Currently the free online version of our software does not integrate with any EMS, however we deliver customized solutions for several healthcare systems and our solutions do integrate with leading EMS providers. If you would like to learn more about how we can help you, please click here.
Yes, of course, we have an integration with Stripe and you can accept payments online. We will provide you with reporting and pay you the aggregate amount every month.
Sure, have everyone of your providers create an account and use the same organization name. We will list them together for you and your patient's convenience.
There are two ways. If you want to give an appointment to a specific patient, just tell your staff to use the create an appointment button. This will send an appointment link to the patient. At the time of the appointment, the patient can click on the link to arrive at the waiting room. It is really that simple.
Learn about Telehealth
Tele-Health is the use of modern communications technology to provide real-time health care to patients via remote devices, this means the patients can be at home and still see a provider.
Tele-health is provided by using video, audio, and/or text-messaging using mobile phones, tablets, and desktop or laptop computers.
Healthcare professionals around the world today are using these modern methods to consult with their patients, they are also using these technologies to collaborate with other providers to deliver high quality care.

A reset link will be emailed to you.
Tele-Health has various applications in healthcare, including standard clinical care, counseling or therapy, it can be used for consultations, follow-up visits, triage, diagnosis or assessments.
Tele-health services can be provided to a patient at home or work, or at other convenient locations. Now with the ubiquitious always connected mobile devices, the patient can be anywhere and still access quality care.